We

sell, lease, rent, buy
[New car・Used cranes][heavy machinery]
New Products
Sale
Please contact us

320D

Manufacturer: CAT
Model year: 2007年9月製

Please contact us

KR25HV7

Manufacturer: 加藤製作所
Model year: 2010年製
Lifting load: 25t

SOLD OUT

GR700N1

Manufacturer: TADANO
Model year: 2014
Lifting load: 70t

SOLD OUT

SCX550-C3

Manufacturer: 日立住友
Model year: 2012年10月製
Lifting load: 55t
SOLD OUT

GR130NL1

Manufacturer: TADANO
Model year: 2014年10月
Lifting load: 13t

Please contact us

7300-2

Manufacturer: コベルコ
Model year: 1999年
Lifting load: 300t

Please contact us

KA1300

Manufacturer: KATO
Model year: 2002年6月
Lifting load: 130t

Negotiating

CCH500

Manufacturer: IHI
Model year: 2000年4月
Lifting load: 50t
SOLD OUT

GR120NL2

Manufacturer: タダノ
Model year: 2011年
Lifting load: 12t

SOLD OUT

TK550

Manufacturer: コベルコ
Model year: 2003年製
Lifting load: 55t

SOLD OUT

KRM13HⅡ

Manufacturer: 加藤製作所
Model year: 2011年6月製
Lifting load: 13t

SOLD OUT

GR250N1

Manufacturer: TADANO
Model year: 2007年9月製
Lifting load: 25t
SOLD OUT

KR25HV8

Manufacturer: 加藤製作所
Model year: 2014年12月製
Lifting load: 25t

Short term rental

SC1200

Manufacturer: SUMITOMO
Model year: 2002年2月
Lifting load: 120t

Short term rental

SCX2000

Manufacturer: HITACHI SUMITOMO
Model year: 2008年5月
Lifting load: 200t

Short term rental

7070

Manufacturer: KOBELCO
Model year: 2007
Lifting load: 70t
Short term rental

SCX900HD-2

Manufacturer: HITACHI SUMITOMO
Model year: 2010年9月
Lifting load: 90t

Short term rental

7100

Manufacturer: KOBELCO
Model year: 2000年8月
Lifting load: 100t

Short term rental

CX1000

Manufacturer: HITACHI
Model year: 2001年11月
Lifting load: 100t

SOLD OUT

GR130NL1

Manufacturer: TADANO
Model year: 2014年6月
Lifting load: 13t
Rental(Current empty machine)
Please contact us

KA1300

Manufacturer: KATO
Model year: 2002年6月
Lifting load: 130t

Negotiating

CCH500

Manufacturer: IHI
Model year: 2000年4月
Lifting load: 50t

Negotiating

GR600N1

Manufacturer: TADANO
Model year: 2006年10月
Lifting load: 60t

Please contact us

LTM1220-NX2

Manufacturer: LIBHERR
Model year: 2012年9月
Lifting load: 220t
Please contact us

SR-45

Manufacturer: 調和工業
Model year: 2017年4月

Please contact us

KR50HLⅡ

Manufacturer: KATO
Model year: 2004
Lifting load: 50t

Negotiating

GR600N2

Manufacturer: TADANO
Model year: 2013
Lifting load: 60t

Negotiating

KRM13HⅡ

Manufacturer: KATO
Model year: 2012年3月
Lifting load: 13t
Please contact us

CCH700

Manufacturer: IHI
Model year: 2007年6月
Lifting load: 70t
I'm looking forward to it very much!
Please contact us when you sell!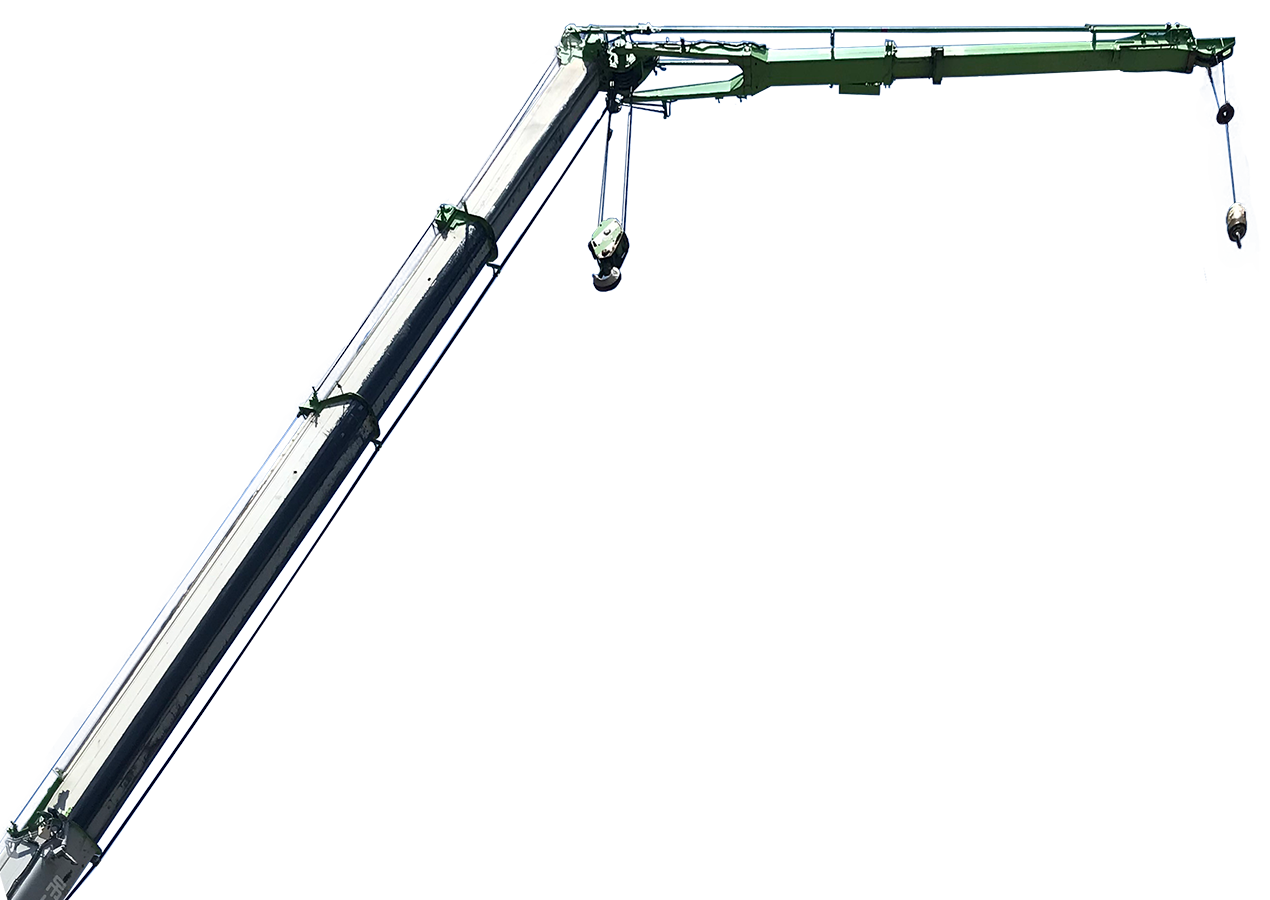 GR700N1

TADANO

Model year:
Lifting load: 70t

KRM13HⅢ

KATO

Model year: 2014~
Lifting load: 13t

KRM13H

KATO

Model year:
Lifting load: 13t

KR25HV8

KATO

Model year: 2015
Lifting load: 25t
01
Use our own network, buy high and sell it cheaply
We are connected by a thick pipe with a major crane manufacturer / heavy machinery manufacturer.
Therefore, it is possible to purchase and sell a wide range of car models, low price range cranes, heavy equipment.
02
We can propose optimum proposals on finance
Since Sankirize has a relationship of trust with a finance company, we propose the best repayment method and payment method.
03
A rich line-up of products
It has industry-leading rental stock, and it is possible to correspond to all models of crane cars.
Even for new cars, it corresponds to all manufacturers. Because of the abundance of line-ups,
we can find products of your choice when you think you want.
04
Maintenance and repair possible throughout Kyushu
Sankirize has its own factory.
We repeat the safety test so that we can deliver the axle to our customers in perfect condition.