01

Use our own network, buy high and sell it cheaply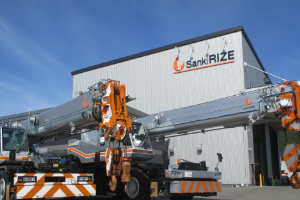 We are connected by a thick pipe with a major crane manufacturer / heavy machinery manufacturer.
Therefore, it is possible to purchase and sell a wide range of car models, low price range cranes, heavy equipment.
Also, because it does not involve auctions, it is possible to purchase high and offer it cheaply.

Further…
Purchased at a reasonable price

Cranes and staff who knew heavy machine rushed to purchase assessment to anywhere in the country, we will purchase at a price that can be convinced.

Speedy sales according to your request

Based on our own network, we will arrange models that meet customer's requirements quickly from small heavy machinery to ultra large crane.

Flexible rental available

In the field, there are many cases where it is forced to change schedule at the beginning of contract due to revision of construction period and change of usage environment.
In any circumstances Sankirize responds flexibly to the replacement of models, extension, etc. from the customer's point of view.
If the model that the customer wishes is rented, we will arrange alternative models of the same function and price range based on our own network.
02

We can propose optimum proposals on finance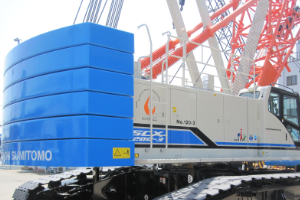 Since Sankirize has a relationship of trust with a finance company, we propose the best repayment method and payment method.
Based on the relationship of trust with financial institutions, we will back up customers so that the burden on the monthly basis will be reduced.
Of course not only for sale but also for rental, we will prepare the optimal rental plan according to your budget.
In the unlikely event that you have to change the already decided plan suddenly please feel free to contact us.
Sankirize responds promptly.
04

A rich line-up of products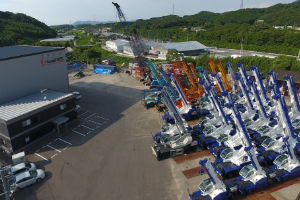 It has industry-leading rental stock, and it is possible to correspond to all models of crane cars.
For new cars, we also correspond to all manufacturers.
Because of the abundance of line-ups, we can find products of your choice when you think you want.
Also, from a daily perspective, looking to the trend of the industry, professionals of cranes who have gained knowledge and experience propose cranes that meet customer needs.
Because it is a long staff of industry experience, arrangements for trading are also smooth.
05

Maintenance and repair possible throughout Kyushu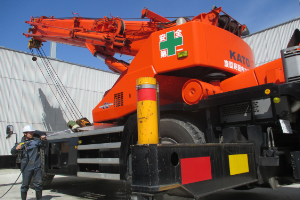 Sankei Rise has its own factory.
We are repeating safety tests so that we can deliver the axles to our customers in perfect condition.
In Fukuoka prefecture and neighborhood, maintenance will be sent directly to the customer's place.
Even in the distant place, we will introduce a service factory affiliated with Sanwaize.
Also, even machines sent out in perfect condition may be misaligned as they are used on site.
In such cases, please feel easy because knowledgeable service staff will respond promptly.
In the case of a distant place, staff will be dispatched immediately from the cooperating company.